As far as small towns go, you would be hard pressed to find a better one than New Carlisle. For decades, there has been a good-natured rivalry between New Carlisle and our neighbors to the southeast. For fun, let's look at 8 reasons New Carlisle is better than Enon.
1. New Carlisle is a CITY, Enon is just a tiny little VILLAGE
All over the world, the most successful and important people live in big cities. This is just as true in Clark County, Ohio. New Carlisle (5785) boasts more than twice the population of Enon (2415), therefore it's twice as good.
When I think of the word "village," all that comes to mind is a cheesy disco band and a terrible M. Night Shyamalan movie.
Enon is the Village People. New Carlisle is a City of Angels.
2. More famous people hail from New Carlisle than from Enon
This is just a slam dunk in favor of good old NC. As we've covered before, New Carlisle is home to many famous people. From war heroes (Frederick Funston), to pro athletes (Wayne Embry), to stars of the big screen and stage (Jason Greear, French Stewart), to inventors (Roy Plunkett), New Carlisle has been the launching pad for some of the world's most influential people.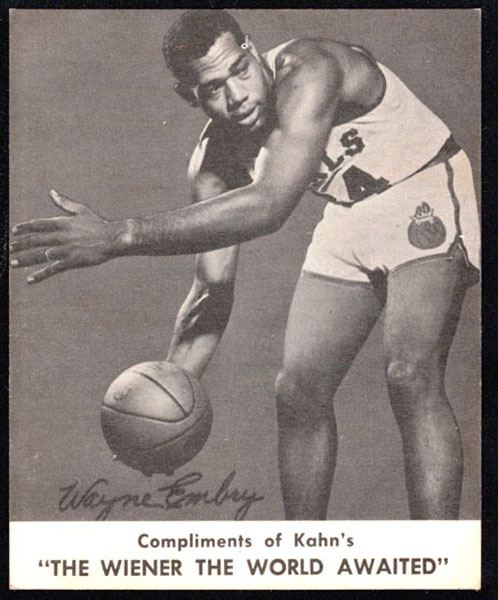 Enon, on the other hand? Well, they have a porn actress named Felicia Fox (star of Mike South's Confederate Cuties #4 and 2004 AVN Award winner for Best Oral Sex Scene in a Video). They also have a police officer who posed for Playboy in 1982 and who has a three-line Wikipedia entry.
3. New Carlisle Dining
When it comes to grabbing a bite to eat, New Carlisle truly has it all. If you're in the mood for authentic Mexican, just hit up the local taco truck. China's Best offers the best Chinese food in the state. Studebaker's provides a warm atmosphere with savory American dishes. Arrow Queen is a legendary ice cream stand with great eats and cool treats. Lee's Famous Recipe has fine fried chicken for incredible prices. Throw in the standard chains and no less than 7 pizza places, and New Carlisle is a foodie's paradise.
And, in the sake of fairness, I'm not even including great eateries like Mel-O-Dee, Tavernette Inn, Rancher's, and Carmella's, all of which are a stone's throw from New Carlisle.
Enon has the Dock, Carriage Inn, and Panda Garden, which are decent enough if you're not really into fine dining. But let's not pretend they come close to stacking up to New Carlisle's restaurants.
I'll put it this way: for years, New Carlisle has been rumored as a destination for Taco Bell. Although NC has yet to land the Mexican fast food joint, it's telling that Enon has never even been rumored to get a Taco Bell.
4. Events
Enon has the Apple Butter Festival, which even I'll admit is a good time. They really provide a great showcase for local artisans. Even a New Carlisle homer like myself can recognize when a rival town puts on a good show and promotes good fellowship.
BUT…
Have you BEEN to a New Carlisle festival lately? The Heritage of Flight Festival is an unreal, 3-day extravaganza that includes live entertainment, a car show/cruise-in, great food and spirits, a 5K walk/run, a parade of freaking airplanes on Main Street, the world record chicken dance attempt, recliner races, face painting and children's activities, wing eating contests, and of course the Blessing of the Badges, which honors our men and women of law enforcement and first responders.
On top of that, the New Carlisle New Year's Eve Ball Drop has made Main Street the place to be to ring in the new year.
Hey Enon, if you ask nicely we'll let you use the 2011 version of our ball so you can put on your own little ceremony. Since we've moved on to bigger and better ball drops, we would like to help out those less fortunate.
5. New Carlisle has the flagship Speedway store
Speedway may be headquartered in Enon, but they have always made New Carlisle their top priority. Don't believe me? Check out the Main Street and Lake Avenue intersection, where Speedway gas stations have occupied half of the corners for years.
But if that's not enough, Speedway chose New Carlisle, not Enon, as the location for their brand new, high-tech flagship store. This place has everything, and it's a monument to modern architecture. Take that, Enon.
6. Arrows > Knights
New Carlisle students attend Tecumseh High School, and the school mascot is the Arrow. Enon students attend Greenon High School, which uses the Knight as its mascot. How is this an advantage for New Carlisle? I'm glad you asked.
The arrow is a sign of respect and a tribute to the Native Americans who once inhabited this land. Tecumseh himself was a Shawnee leader and fierce fighter in the late 1700s and early 1800s. Most New Carlisle folks are hard working, respectful, totally not racist, and strive to do right, and in this sense the arrow is a perfect representation of the community's values.
Greenon, on the other hand, uses the knight as a mascot, and that raises a major red flag with me. I'm not saying that all residents of Enon wish that the British had won the Revolutionary War, but it's impossible to say for sure since they glorify "knights." I pray the United States never has another conflict with Britain, because Enon may throw on their red coats and try to invade New Carlisle.
7. New Carlisle isn't a portal to another dimension
What's one of the most famous aspects of Enon? It's giant Native American burial mound. And what have we learned, time and again, about Native American burial mounds over the years? That they lead to uprisings of undead souls who are upset at their resting places not being respected. Thanks, but no thanks, Enon.
As if that's not terrifying enough, consider this report of some weird alien thing coming after some fellas who were just out drinking and doing drugs, minding their business:
Together, from their memories, they pieced this scenario: almost instantly after pulling off on the wooded lane, a bright light engulfed the car. The driver doesn't remember ever turning the car off, but before he was able to put it in reverse and back out of the lane, he looked out the back window and saw a figure passing behind the car towards the passenger window. He remembers someone in the back seat saying, "What the f*ck is that?" and then yelling, "Get the f*ck out of here, it's coming!" A vague memory of having to close his door to leave troubles him the most, as he has no recollection of being parked long enough to even shut the car off, much less open the door.

Jackson Road has harbored reports of an extraordinarily tall, thin man with an unusually large head and long arms roaming it at night for years, family pets lost in the area never return, and unexplained lights in the sky and woods are a frequent occurrence.
I'll be happy NOT getting murdered by aliens and Native American skeleton ghosts right here in New Carlisle.
8. New Carlisle has less sex offenders despite having more than twice the population
I'm not saying all sex offenders are bad people, but I think most people would rather not live near a lot of them. If you fall into that category, don't move to Enon, because you are more than twice as likely to have a sex offender neighbor in Enon than in New Carlisle proper.*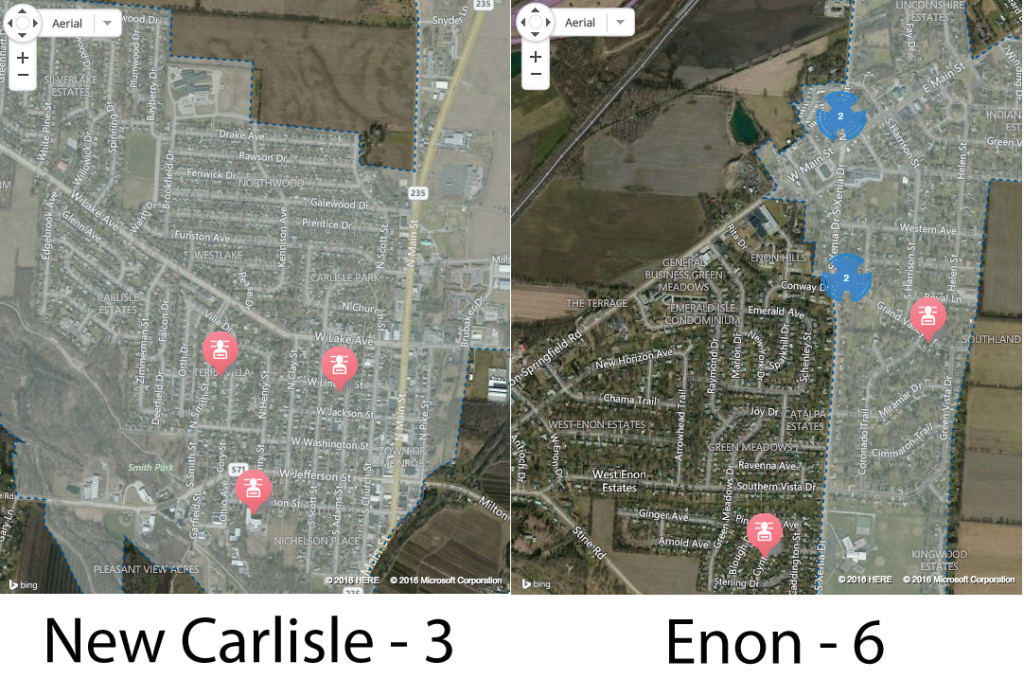 Take your chances, Enon people, but if I were you I would be on Zillow looking for houses in beautiful New Carlisle IMMEDIATELY.
*New Carlisle proper does not include Park Layne or surrounding territories.