Whether you're new to the Miami Valley or just looking to relocate locally, New Carlisle is the place for you and your family. Let's look at 5 reasons you should move to New Carlisle.
New Carlisle is one of the most sought after destinations in the Miami Valley to raise a family, and according to the website newcarlisle.net it is ranked as one of the top 35 in the entire Miami Valley. Further investigating found that New Carlisle actually landed in the #16 spot on the list beating out, among others, the following communities:
No. 17: Eaton (James Franco did some location scouting here recently for a film)
No. 19 (tie): Dayton (Downtown Dayton)
No. 19 (tie): Enon (No surprise  here. Beat them by several spots. Our opinion about New Carlisle being better than Enon is well-documented.)
No. 22: Cedarville (They may have a University, but they sure don't raise families like N.C.)
No. 24 (tie): Huber Heights (A lot of N.C. residents shop at Meijer there. I proudly shop local at IGA.)
No. 28: Piqua (City slogan: "Where Vision Becomes Reality"… Which is fine unless their vision is of being better than N.C.)
No. 30: Carlisle (I call this place "Worst Carlisle")
No. 31 (tie): Springfield (Nothing but love for my neighbors to the east. Snyder Park is great.)
No. 35 (tie): Miami Township (Does anyone even know what this is? Sounds completely made up.)
No. 35 (tie): West Milton (WORST IN THE MIAMI VALLEY)
5. Parks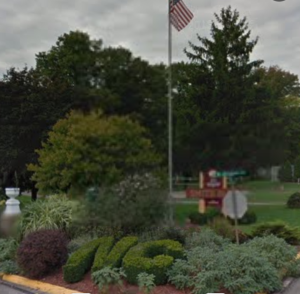 New Carlisle doesn't have just one park like some other municipalities (Enon, for example). Nor does it have two or three. New Carlisle has FOUR gorgeous parks to service your families. Our parks offer residents a place to kick back, relax and forget about the hustle and bustle of today's fast paced world.
Smith Park is the granddaddy of all of the parks. Here you can partake in a myriad of activities, such as a game of tennis on our new state-of-the-art courts, shooting hoops on our state-of-the-art basketball court, catching a concert at our state-of-the-art amphitheater, swinging the day away on any one of our state-of-the-art swing sets, or even grilling out with some buddies underneath the state-of-the-art shelter house.  Smith Park also offers residents the ability to rent out a state-of-the-art log cabin that sits atop Founders' Hill and offers state-of-the-art restrooms with plumbing and electricity. Soon, the cabin will be adding in a state-of-the-art kitchen area that will allow guests to heat their food and do dishes on site. Did I mention that Smith Park is state-of-the-art? Because it is truly a state-of-the-art park. If we were to compare our parks to our National Parks, Smith Park would be Yellowstone because it's the biggest and something's always brewing!
New Carlisle Park is nestled between North Church and Scott Street, directly behind Dollar General. New Carlisle Park offers residents the opportunity to interact with nature and walk its path from street to street. There are swing sets and various other play equipment for the kiddos and a small shelter house for picnics and family gatherings. The park's flat, grassy area makes for a great makeshift soccer field for the youngsters during the dry seasons. While this park has seen its troubles in the past — such as the bottle kids of the 1980s, 1990s, 2000s, and 2010s — it has made great strides and is now considered the crown jewel of Church Street. New Carlisle park is the Yosemite of New Carlisle due to its pristine green spaces and the assorted varieties of wildlife that call it home.
Willowick Park may not be as large as New Carlisle or Smith, but it has a huge impact on the lives of the kids living in the tranquil Silverlake Estates. With some of the city's finest playground equipment and facilities for picnics, this park is a great escape for kids and parents alike. It also offers a great shortcut for those needing to get to Plumwood NOW.  Willowick is the Glacier Bay National Park of New Carlisle because Glacier Bay is also a northernmost park.
Last, but not least, is Henslee Park. Henslee Park is named after former Chief of Police Gordon Henslee who served the then-Village of New Carlisle from 1932 to 1961. Henlsee Park offers a well-groomed grassy area with a picnic table and flag pole honoring Mr. Henslee. Henslee Park is the Hot Springs National Park of New Carlisle due to both being very small in their respective categories.
4. The New Carlisle Bike Path
When I heard we were getting a bike path, I was skeptical what the end result would be. But trust me when I say: It is GREAT folks. To me, personally, it's New Carlisle's greatest addition of the last 50 years. The summertime offers a great display of vegetation as it meanders along the western city limits. The winter shouldn't be missed either, as one can catch beautiful glimpses of the frozen Honey Creek. The engineering involved in the conversion of the run down, abandoned railroad bridge was a feat in its own right. What was once an eyesore is now one of the city's most beautiful structures. Who knows, maybe something like that could happen to the Madison School someday! The path begins at Holder BP on 235 and ends at Lake Avenue, which makes it the perfect distance for a morning jog, a quick bike ride with the kids, or even a brisk walk.
3. The Central Business District
New Carlisle's downtown has been captured multiple times on camera, and while we aren't allowed to use this particular shot here on this site, one of New Carlisle's most popular residents snapped the downtown in all its glory on an evening during the 2014 Heritage of Flight Festival, in what is now one of the most legendary photos of New Carlisle in existence. In the picture, the streets are packed for the car show and the street lights are gleaming in the night sky. The shot shows just how beautiful downtown New Carlisle truly is. In place of this legendary photo, enjoy the one below, which is at best a 6 out of 10, but it's available on Google and is free to use. The street lights, which were brought to the city through a grant, have lit up downtown in the evenings and make visiting on foot a delight at any hour of the day. From fantastic sandwiches and coffee at Penny Lane, to the beautiful building occupied by the good folks at the New Carlisle News, from Jarritos at La Condesa #2 to finding the perfect frame for your prized art at Carousel Gallery, downtown is alive folks, and it's getting better all the time.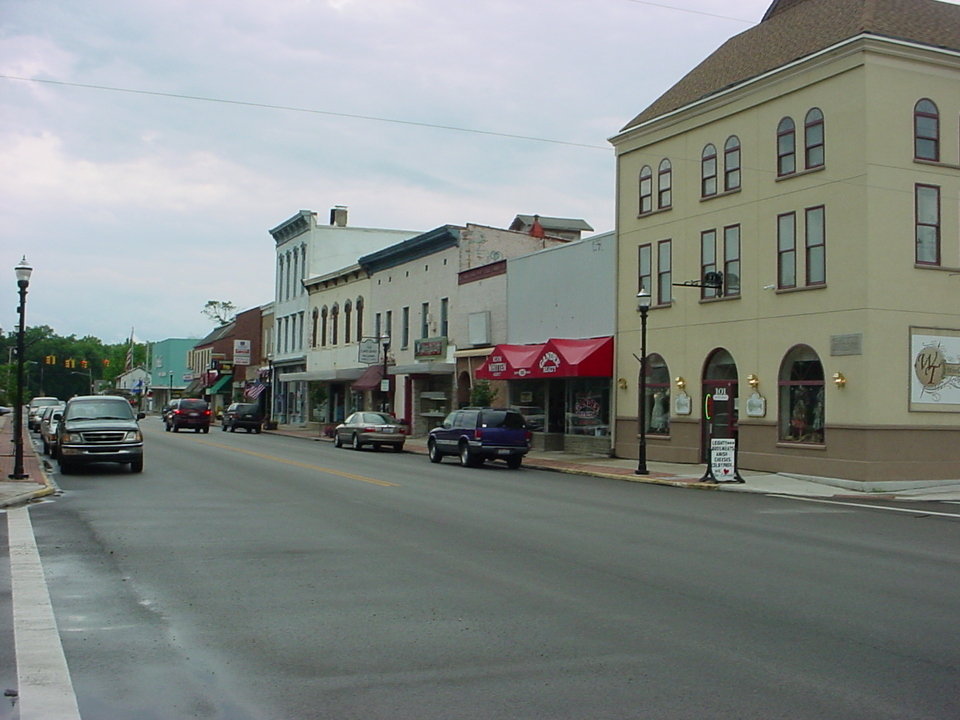 2. Walks
The ability to walk uptown is one many of us take for granted because we all do it so often. Many of the township residents are forced to walk on the busy roadways or not walk at all due to safety concerns. We can walk anywhere in New Carlisle and always have a sidewalk to do it on. This is the perfect city for a dog owner, as dogs love walking around New Carlisle. We already mentioned the bike path, but we also have sidewalks on BOTH sides of the streets throughout town which breaks the monotony of having to go out and back on the same path. You just cross the street and it's a whole new path home, filled with exciting new adventures! Safety can also be a worry, but now that our council has brought back our deputies full force, crime is plummeting and we should feel safe to walk down almost all the streets again.
1. The Greatest People You'll Ever Meet
Deep down, New Carlisle residents are the most caring and trustworthy folk you could ever meet. We may act out at times, and as you can see from the writings on this site, we like to act a little silly. But there's something we all share and that's our love of our little town and each other. Some of the greatest people on Earth live right here in this little city. I'd bet my life savings you can't find better folk out there. If I were superintendent of Tecumseh, I'd bet every dollar in the school safe on my students, because that's how confident in this town I am.
Here's an example of how great the people of this town can be. Recently a man posted a review of a local restaurant on the popular "You know you're from New Carlisle if…" Facebook group. Most commenters agreed the review was in-depth and fair, though some disagreed with the opinion of the reviewer. After all, this person routinely posts negatively on a variety of subjects, sometimes in jest. Several hours and dozens of comments later, the man who posted the review was banned from the group and his post was deleted.
Almost immediately, New Carlisle's online social justice warriors flooded the page with comments requesting that the user be reinstated and that his opinions not be censored. The overwhelming outpouring of support led to the man's return to the group within a day, and he wrote a heartfelt thank you to the residents of this great city. Standing up for our own; that's the New Carlisle way.
By now, I'm sure you agree that the evidence is clear. You shouldn't give it a second thought when you're trying to decide where to raise your family cause there's only one place for you. It's called home. New Carlisle, Ohio.