Mount Rushmore pays homage to four of the greatest U.S. presidents to ever hold office (although I think it's a crime we haven't added Reagan yet, but I digress), so we decided to ask: Who should be on New Carlisle's Mount Rushmore?
As of now, New Carlisle doesn't have plans to build their own Mount Rushmore-like statue, but I'm sure many people would support the project if it were officially proposed. We just thought it would be fun to imagine what it would look like if it came to pass.
At the bottom of this post you will find a poll, so make sure to vote for the persons you think deserve a spot on the New Carlisle Mount Rushmore! You can select up to 4 nominees, and the voting will stay open until the end of February. Once the votes are tallied, a talented local artist will do an exclusive M&L depiction of what the sculpture might look like!
We hope you'll read about each candidate here, but if you want to skip straight to the poll scroll to the bottom of the page.
Now, let's introduce you to the candidates that Main & Lake has proposed for this fun little exercise that helps us remember some of the legends of our town.
Tecumseh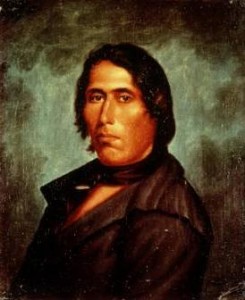 Don't let the fact that he apparently looked like a cross between Pablo Escobar and Gene Simmons fool you; Tecumseh was a fierce leader of a tribal alliance that fought against the encroaching American military during the westward expansion of the United States.
Of course, Tecumseh is part of this poll because our local school system is named after him, and that's a high honor for an incredible person in this area's history.
if you think Tecumseh should be on New Carlisle's Mount Rushmore, click his name on the poll below!
Jason Greear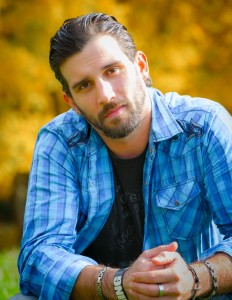 One could make the argument that it's too early to anoint Jason one of the legends of New Carlisle.
And one would be WRONG.
Here's a young man with an already impressive film resume who just keeps climbing the ladder to Hollywood stardom. We've covered Jason before, on our top 5 New Carlisle celebrities article, and we are happy to include him in the nominees for New Carlisle's Mount Rushmore. Jason wears many hats – actor, producer, writer – but you will frequently seeing him wearing a hat with his personal motto "Success and nothing less." Now that's an attitude we should all aspire to have!
Wayne Embry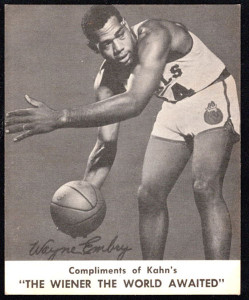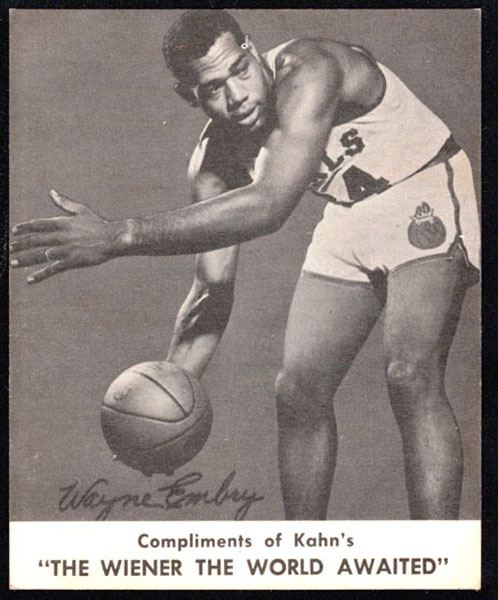 Arguably the greatest athlete to ever call New Carlisle home, Wayne Embry was a standout basketball star at Tecumseh, Miami (OH) University, and in the NBA with the Cincinnati Royals, Boston Celtics, and Milwaukee Bucks.
He is a member of the Naismith Memorial Basketball Hall of Fame. We also covered Embry in our top 5 celebrities from New Carlisle article last year.
Does a great athlete deserve a spot on our very own Mount Rushmore?
You get to decide by casting your vote below!
Brad Martin
If you only listen to mainstream media (aka LAMEstream media), you proba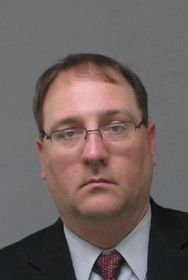 bly think Brad Martin was a terrible monster because he stole money from Tecumseh Schools and used it to fuel his gambling addiction. He also falsified mileage and leave forms, all to get more time off to go drive $100 bills into slot machines.
Martin was punished with jail time and probation, and he was fired from his job as superintendent of Tecumseh Local Schools.
But what if he was just trying to win even more money at the casinos to invest back into the school and local community? Perhaps if he would have hit the jackpot he would have used it to fund extra curricular activities or the New Carlisle Pool.
If you believe Brad was acting in good faith, click his name in the poll at the end of this post!
General Frederick Funston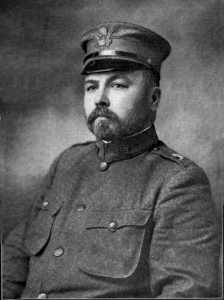 "Fearless Freddie" was a war hero and Medal of Honor recipient, but before that he was born and raised in our very own town of New Carlisle.
A veteran of the Spanish-American and the Phillipine-American Wars, Funston was a favorite of U.S. President Woodrow Wilson. He also led admirably during the great earthquake of San Francisco in 1906. He declared martial law in the city, despite not having the authority to do so, and that just shows his leadership. He also ordered several buildings destroyed in order to prevent the spread of fire, which actually caused the fire to spread even more. Lastly, he demanded that all looters be shot on sight, leading to many innocent casualties.
Today, New Carlisle features a street named after the General.
Frederick Funston was a take-charge kind of guy, and many of his leadership abilities continue to inspire our political and military leaders today. Click his name to put him on New Carlisle's Mount Rushmore!
The Staley Road Ghost
For decades, folks in and around New Carlisle have reported some spooky stuff out on Staley Road.
There are dozens of different stories, but all center on a ghost being seen near a large barn that sits mere inches off the road.
Few figures are as enduring as the Staley Road Ghost, so if you think the spirit deserves a spot on our Mount Rushmore, click the name below!
Deputy Bryan Beller
No name strikes fear into the hearts of drunk drivers like Deputy Bryan Beller.
Deputy Beller was known during his time in New Carlisle for busting drunk drivers at rates that dwarfed any other officers in Clark County. When New Carlisle trimmed their police coverage back last year – a move that included losing Beller's services in town – the crime rate skyrocketed. That's not a knock on any of the other hard-working, wonderful deputies that patrol our streets; it's a compliment to the greatest LEO that New Carlisle, and maybe even Ohio, has ever seen.
What do you think, New Carlisle? Does "Top Cop" Beller deserve a spot on Mount Rushmore? Let your voice be heard in the poll below!
John Dillinger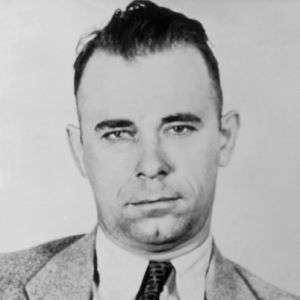 John Dillinger is about as opposite of Deputy Beller as one man can be, but his impact on New Carlisle has been felt for over 80 years.
In 1933, the soon-to-be legendary bank robber John Dillinger made his first score, robbing $10,000 from New Carlisle National Bank (which most of us know as the candle store, Willie's, or a vacant shop). Dillinger would go on to rob over 20 banks and become a folk hero across America, largely due to his boisterous personality and flair for the dramatic.
Folks across the land cheered Dillinger and many other Depression-era bank robbers on, as they felt that the criminals were taking back money from predatory banks that foreclosed on homes and seized properties as wealth dried up across the nation. Of course, it wasn't like John Dillinger was handing out twenties on street corners; he spent most of his money buying cars fast enough to outrun law enforcement and hiding. Nevertheless, many romanticize Dillinger and his exploits to this day, and it cannot be denied that he is an important historical figure in New Carlisle.
Vote for John Dillinger below if you think he is worthy of one of the four available spots on Mount Rushmore!
Lowell McGlothin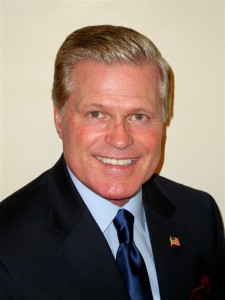 Marine, model, mayor. Lowell McGlothin has seen it all and done it all, including steering New Carlisle in the right direction under his leadership.
One of the most visible figures in town, McGlothin was as hands-on as they come. He is beloved for his willingness to help with projects, even repainting the Smith Park sign as recently as last summer.
With a background like Lowell's, you might think it would go to his head. This is a guy who has been successful in nearly everything, after all. But the exact opposite is true. This is a humble, hard-working guy who has helped New Carlisle move into the 21st century in great shape.
If you think Lowell deserves a spot on New Carlisle's Mount Rushmore, click his name to vote below! Heck, he will probably be the first one out there with a pickaxe and jackhammer if it really did get built!
Roy J. Plunkett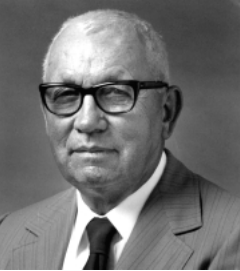 Our last nominee is Roy J. Plunkett, a scientist and inventor born in New Carlisle.
Plunkett is most known for inventing teflon, the multi-purpose chemical used on non-stick cooking surfaces and as a lubricant. He was inducted into the National Inventors Hall of Fame in 1985.
Not too many New Carlisle natives can boast of their life's work reaching literally billions of people, but Plunkett certainly can. In an age when America was leading the rest of the world in science and technological advancements, Plunkett was one of our best and brightest.