Do you ever get tired of only hearing about the negative things that happen in New Carlisle? Do you get tired of the lamestream media telling you only the stories that fit their agenda? WE DO TOO! Why, if you were only to listen to the news and what you see on social media, you might think New Carlisle is nothing but a no-good cesspool filled with lost pets, crime, school scandals, negative restaurant reviews, lost pets, drug use, pizza restaurants, lost pets, tax services, and rude people.
With that in mind, we decided to show you some pictures that demonstrate the great things that happen and exist in New Carlisle every day. If you're like us, these pictures will make you happy and proud to live in a small, welcoming, friendly town like New Carlisle.
Here are 10 photos that will restore your faith in New Carlisle.
This 2016 Ice Sculpture from the New Year's Eve Ball Drop Ceremony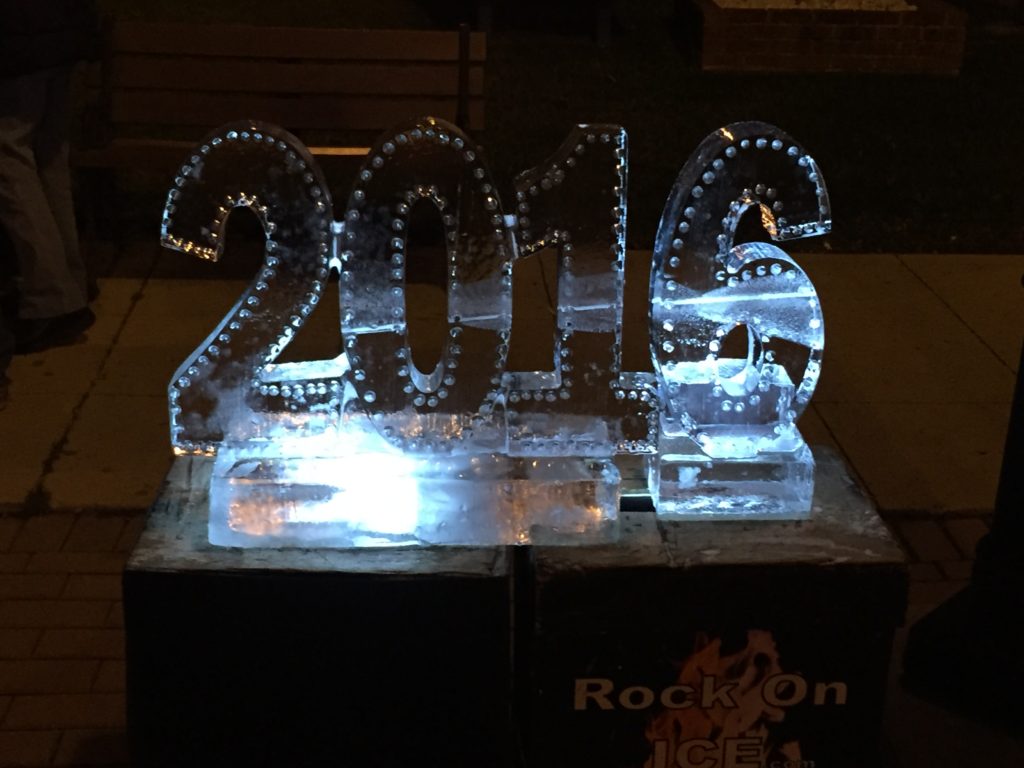 What better way to kick this list off than this gorgeous ice sculpture from this past New Year's Eve ball drop? This year's ceremony was the best yet, and it proves once again that New Carlisle can put on an event that rivals the biggest and best cities in the country.
This Nativity Scene with Lights and the American Flag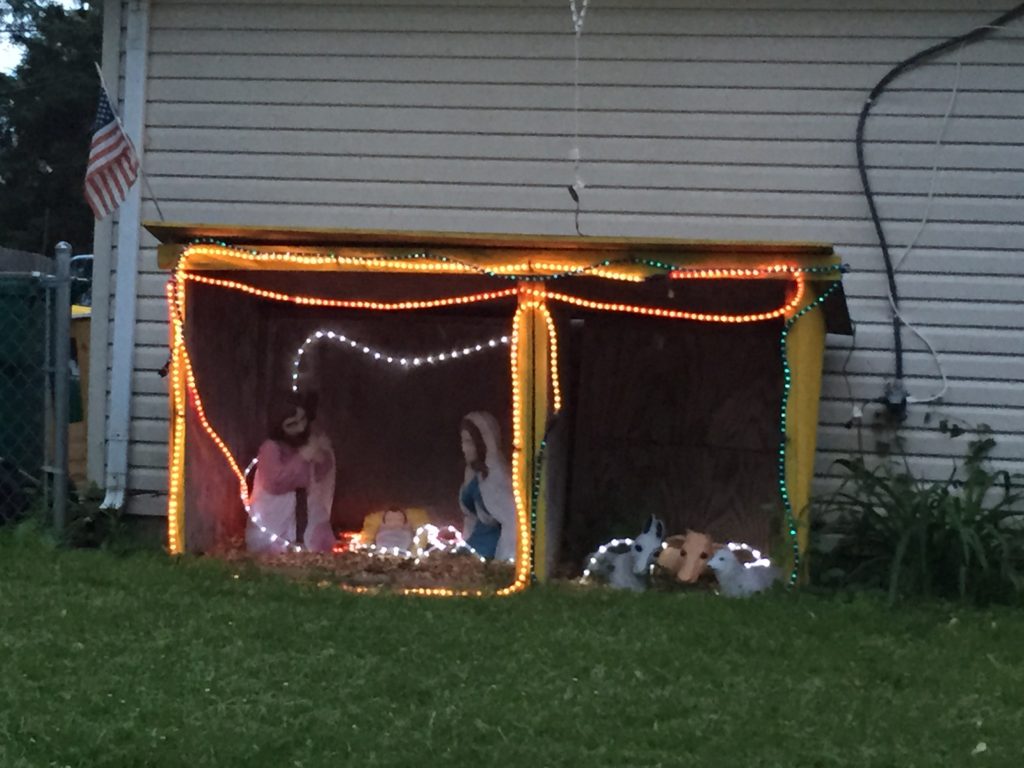 I know sometimes it seems like people in today's world lack values and morals. That's why it's so encouraging to see a display like this, where good, Christian values are represented. And not to be forgotten, the American flag makes an appearance, which symbolizes the unbreakable bond between the greatest country on earth and our God Almighty, who makes everything possible.
This Trash Can Where People Did Everything in Their Power to Keep from Littering a Park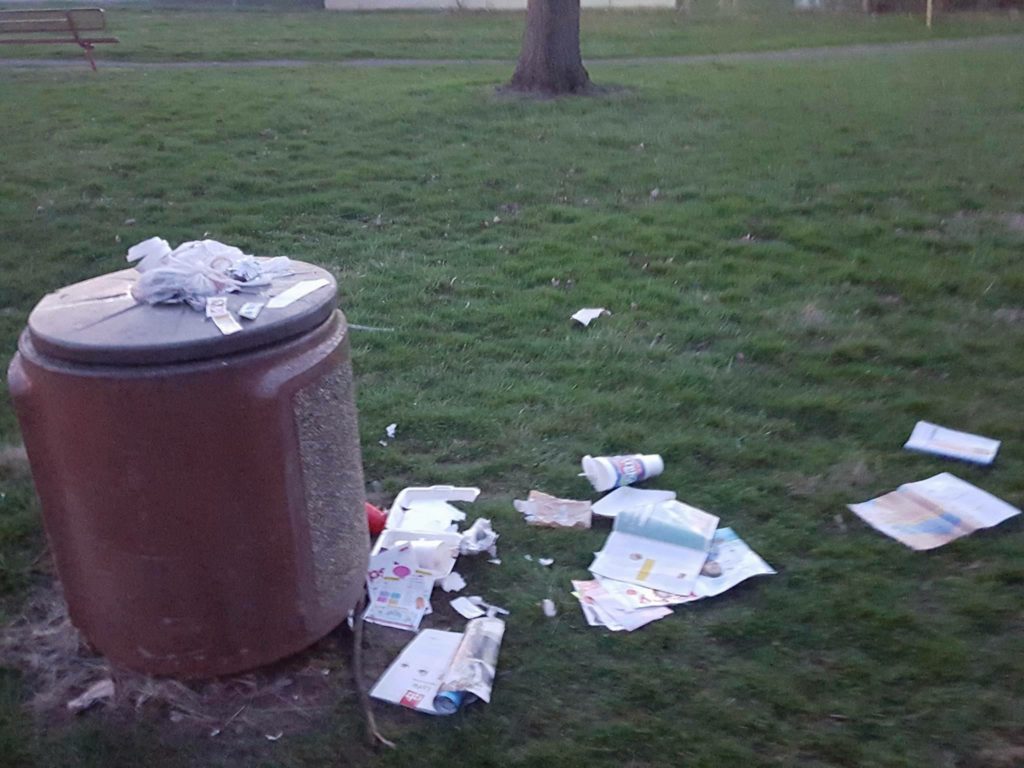 A lot of people would look at this and be disappointed, or even disgusted. Not me. I look at this and I am proud that people put trash in the waste receptacle until it was simply a physical impossibility. And when that became the case, people didn't just throw their garbage on the swing sets or in the street, they collected it near the waste can, where it can be easily cleaned up when the can is emptied. You think people don't care about keeping New Carlisle clean and nice? THINK AGAIN.
This Photo of Hometown IGA Being Beautiful at Night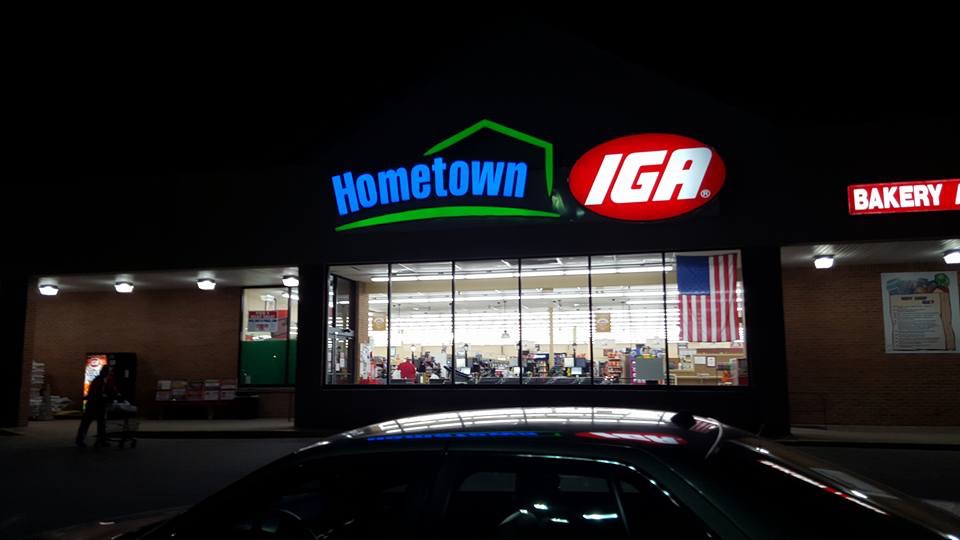 It's nice to know that there are things you can count on in life. Whether it's the changing of the seasons, a relative or friend who is always there, the United States Constitution, or a great grocery store that stands ready to assist with all of your food and household needs, it gives a sense of peace to be able to rely on certain things. Sure, there are bigger grocery stores with more selection and better prices and more cashiers and cleaner facilities, but how many of them are in New Carlisle? That's right, NONE. As if I needed another reason to love New Carlisle and Hometown IGA, they put the most enduring symbol of all right in the front window.
(For those of you who are a little slow to catch up, it's the American Flag.)
This Brand New, State of the Art Speedway Gas Station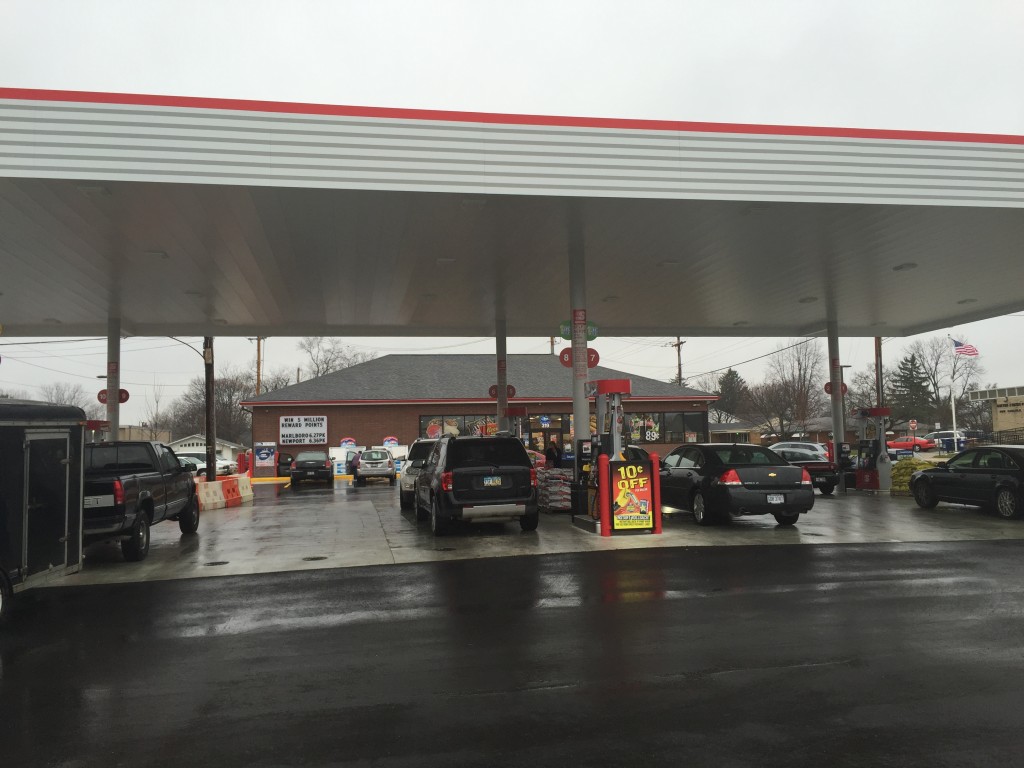 This may be a bit controversial due to the second Speedway station being demolished, but hear me out. I, too, miss New Carlisle having two Speedways directly across the street from one another. It was our trademark, and it hurts that we only have one now.
But my word, that one is something else. A huge front driveway, expanded food and drink selection, and no less than three exits make this Speedway a modern marvel. Going from our old west side Speedway to this one would be like if we replaced Haddix Field with Yankee Stadium.