For fifteen years New Carlisle has been the site of the "Heritage of Flight" festival and parade of planes. That is not changing this year, but some competition has reared its head in the form of Wright State University's "Festival of Flight," scheduled for October 5, 2019. October 5, 2019 is the same date as New Carlisle's long-running annual event.
New Carlisle's festival is a staple of the community and a showcase for local businesses, vendors, politicians, and schools. Each fall, thousands line New Carlisle's Main Street to take in the carnival-style atmosphere. The iconic festival is home to a chicken wing eating contest, live music, an annual attempt at breaking the world record for most participants in a "chicken dance," and plenty of hometown pride. A parade featuring up to one half dozen airplanes, up to two dozen local politicians, and scores of children tossing candy to residents occurs the morning of the festival.
Wright State's festival is in its inaugural year. They promise food trucks, live music, vendors, aviation-themed activities, a haunted trail, and a Kids Zone. Additionally, attendees are invited to cheer on various sports teams, such as the Wounded Warrior Amputee softball team and various Wright State teams from different sports. No mention of an attempt to break the chicken dance record is available on the festivalofflight.org website for the event.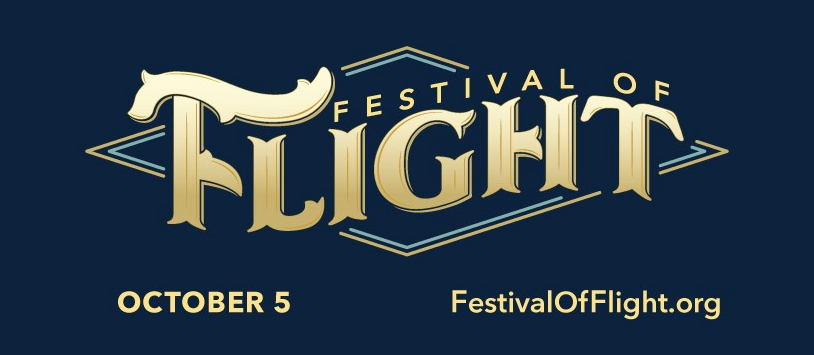 The Dayton metropolitan area has always had a bit of "flight fever." Orville and Wilbur Wright, the inventors and pilots of the first ever airplane, lived and worked in Dayton. They invented their earliest airplanes and wind tunnels right here in the Miami Valley before traveling to Kitty Hawk, North Carolina to successfully launch the first flight. Ohio has been dubbed "the birthplace of aviation" and New Carlisle was one of the first cities to exploit the Wright Brothers' efforts for gain.
Wright State University has been in the news often in recent years. A failed 2016 bid to host a presidential debate cost the university nearly $4 million in upgrades to the Nutter Center and preparation for the event. The school faced faculty strikes earlier this year and narrowly escaped being placed on fiscal watch after years of mismanagement of funds and overspending. Additionally, the school faced a federal investigation for visa fraud issues stemming from improper issuance of work visas between 2010 and 2015. The school settled with the government for $1 million.
Is this festival an attempt at garnering some public goodwill for the school after so many public controversies in recent years? The failing Wright State University needs any positive publicity it can get at this point. It remains to be seen if its best attempts at ruining a beloved small town festival is going to achieve that. Without a chicken dance record attempt I fail to see how they can consider themselves a worthy competitor to the Heritage of Flight event in New Carlisle.
There is no indication that New Carlisle's festival committee will file a lawsuit against Wright State. The university is on the ropes both financially and in the court of public opinion and can scarcely afford another costly debacle, so it could be worth exploring.
My stance on the new event is: Wright State, Wrong Festival. The Nutter Center version will not have the same type of charm that our little town can provide, nor will they have the kinks worked out like we do after fifteen years of putting on an exemplary community event. We have the Fleez performing, they probably have some whiny college band singing about how offended they can be over mean words. We have the chicken dance record attempt, they probably don't even know the steps in the chicken dance. Last year we had a bonafide celebrity, Governor Mike Dewine, in our parade. At best they will have the backup second baseman from the Raider baseball team.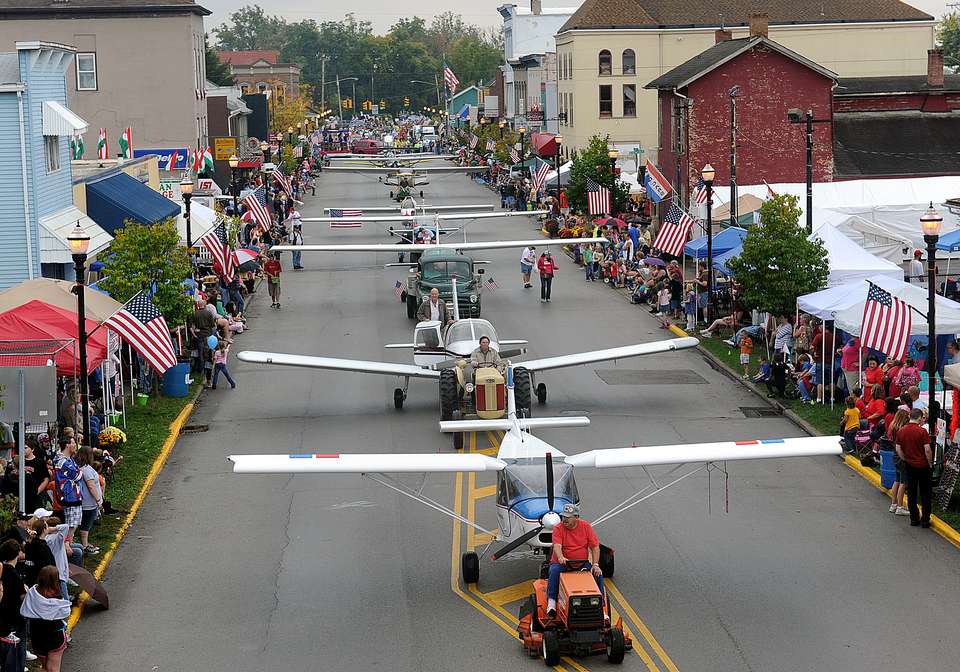 Which festival will you attend on October 5? Sound off in the comments and let us know!