After a contentious and heated council meeting on Tuesday, January 2, New Carlisle city councilman Ethan Reynolds was elected mayor of the city. William Lindsey was elected vice mayor, Jim Leathley (aka Nojuan U'dno on Facebook) resigned from council, and Mike Lowrey remains on council after serving the previous two years as mayor. New Carlisle News has the scoop and all the details here.
Would you like to know how this news is being received by YOU, the citizens of New Carlisle but don't have hours to sift through the rambling, meandering muck of several different Facebook threads? Main & Lake has you covered with this sampling of comments from social media and our inbox.
Editor's note: All comments are presented verbatim, including spelling and grammatical errors. Some comments may include profanity or other inappropriate language. Parental discretion is advised.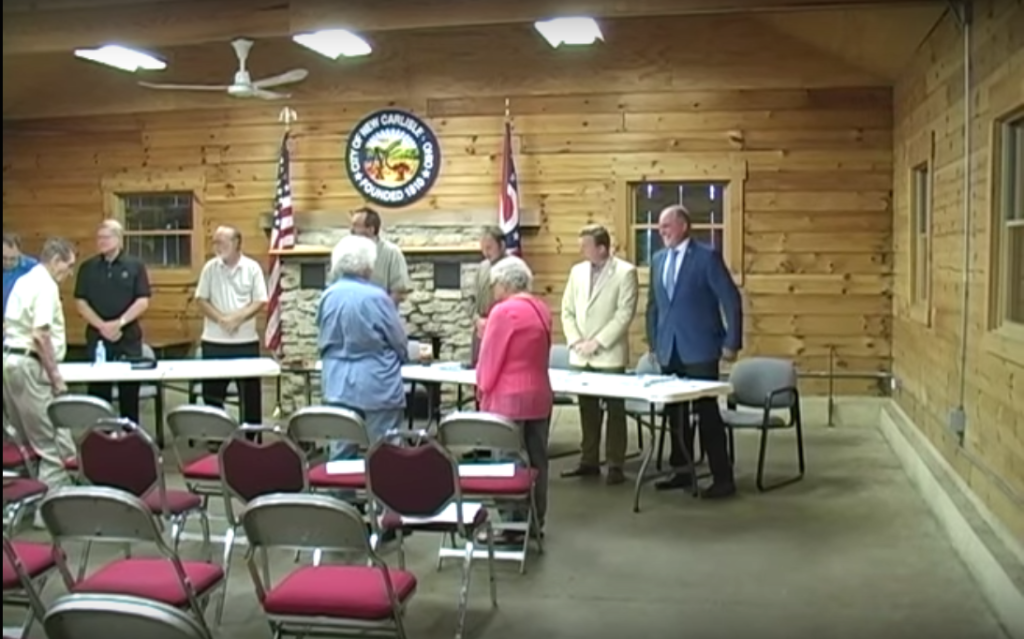 Denise Cooper:
Oh lord.. kid was a block head  in school now in office.. so glad i dont live in town
Mark Griffith
a kid has zero business in counsel or a mayors position.   hell I think his mommy still does his laundry.
Rick Terry:
He says he is a conservative and I like conservatives because they are tough on immigration and follow the bible
Mike Snyder:
Fuck you Ethan Reynolds
Angie Morris:
God help New Carlisle
Suzy Gorby:
Wow I thought us as a community had to vote on this??
Renick Brown:
Nothing new here. Ethan has been running around town for weeks now bragging he will be the new mayor. Guess he knew how the vote would go.
Michelle Petrie:
suck it libtard snowflakes
Andy Grimm:
Ethan is the mayor lol
Kari Konechney Sineff:
Is this for real? Ethan Reynolds is the new Mayor?
Becky Strayer McKenzie:
He campaigned for the right people to be on council apparently. Now we have a vice mayor that thinks it's okay to yell "don't shoot" after a shooting incident in our town. Great job Cook and Cobb
Breanna Adkins:
This is just sad..
Greg Winters:
Thank GOD for Ethan Reynolds.  Finally this city will be saved from the democrap policies that put us all in the poor house to begin with.  Thank you GOD
Jennifer Keenan-Kennedy:
WOW…..These are the days of our lives right here folks. Such a shame that city council was turned into a joke with back stabbing and unethical bolgina
John Trainor:
I wish Paul would come in my yard…… I got a sig 9 that would just love to greet him at the door
Desi Smeal:
Ethan is a pompous windbag and now Mayor. Lord help this little town.
Rhonda Gorby:
God help New Carlisle! He's a freak.
Ronnie Jobes:
I think he is a fruit loops is he going to run the town the same way he wears them God awful suits
Donnie Hall:
i stand for honor and respect
Kim Williamson-Robinson:
Why is Mike not counselor anymore
Todd Borchers:
lmao dam you guys need to get your head out of your ass..who cares is mayor unless he is going too legalize pot or make it where we have a tity bar in town where family $ is ha